How to write a press release in 2020 that will generate media coverage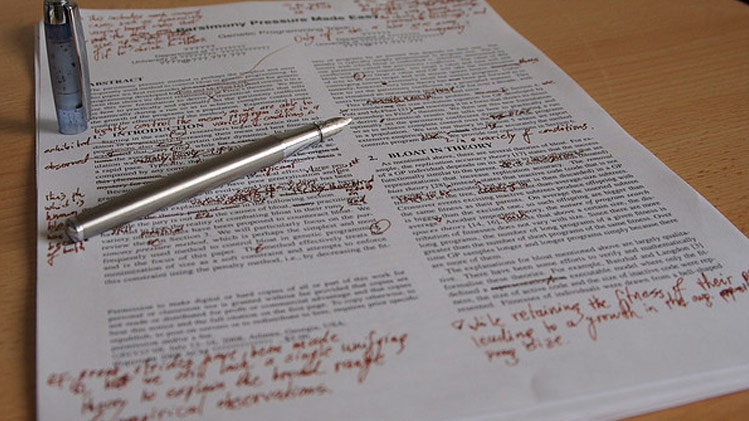 The knowledge of how to get people and a business noticed is certainly a tough market. The Internet may seem like the perfect opportunity to tell the whole world about your self, your company (or the one you represent), and its current market, but the reality is that Google dominates Internet searches. Unless you are lucky enough to be listed on the first two or three pages for the relevant keyword terms, it is unlikely that you will get many visitors from this source.
If you happen to be one of those who is not lucky enough to have a prime search engine position, do not despair. Many other methods work just as well to gain visibility and readership. One such method that is proving popular is writing a press release. However, with so much competition, how do you attract and preserve the people that matter?
A press release should only be issued if your company or organisation has news of some sort, for example, an upcoming event, the opening of a new store, or the launch of a new product. These are good reasons for issuing a press release.
Make sure your press release is distributed to the intended target audience your company or organisation has associations with. Draw up a list of the relevant magazines, newspapers, radio/TV stations, and web sites, as examples, who are likely to show interest in your press release, and make the content fresh and relevant. In certain organisations, there may be more than one journalist who will gain from receiving your press release, so ensure that you send it to each source.
Where and When to Send Your Press Release
Your press release can be submitted by fax or e-mail, and it is worthwhile to post a press release that includes photographs. If you send the release via e-mail, paste the press release into the e-mail rather than attach it, as some organisations automatically block e-mails with attachments. Avoid sending press releases too early in the day, as they may be forgotten and left to one side. Keep in mind the same principles should you send a press release later in the day. You may miss the deadline of your chosen media form, and your news story may not be printed. Research the deadline dates of each of your chosen media outlets, because timing is everything.
Try to keep the content of your press release on one page. Before you send, read through to make sure the spelling and grammar is perfect. A press release containing spelling errors and poor punctuation will most likely end up in the bin.
Use plain white paper, preferably a company letterhead, and use double-spacing for the main text content. Choose a clear, easy to read font, such as Helvetica or Times, and use a font size no smaller than 11 point. If your company or organisation does not employ its own letterhead, add the company logo to the top centre of the press release.
If you plan to send photographs with your press release, write the relevant information on a label and stick it to the back of the photograph. If possible, try to send the largest size of photograph. Do not bend, fold, or attach them to the press release with paper clips or staples. Also, remember to include details of the photographs attributes, plus the specification of any usage restrictions if they exist.
Including Photographs
If you plan to send a photograph via e-mail, ensure the image is at least 300dpi, and save the digital image in JPEG format. Keep the size of the file between 0.2 and 2 megabytes. Do not attach the image to the e-mail, but rather place a simple sentence beneath the headline that says, 'Photographs in high resolution for use from (your e-mail address here), or download from (a page link here).'
Always write your press release as though it is a news story, and write in third person. Journalists prefer it this way, and it means less work for them, which means that you are more likely to get your press release printed.
It might also be worth considering photo distribution< wherby the graphics will be distributed directly to photo editors at the newspapers.
A press release should cover all the essential information in a short (about 250 words), clear, and professional way. Keep paragraphs small with only a couple of sentences in each, and cover the questions: What, When, Where, Who and Why.
Remember, whilst a press release is a form of free advertising, there is no guarantee it will be used, and you have no editorial control over how your chosen media outlet(s) will employ your press release.
To Help you get Started, Follow These Simple Layout and Content Guidelines:
If possible, use company letter headed paper, or place your logo in the top centre of the press release. Beneath the letterhead and to the right of the page, type FOR IMMEDIATE RELEASE in uppercase. Place your contact information under the letterhead to the left of the page; and include the sender's name, company name, telephone number, mobile number, and e-mail address.
Place the headline beneath the above, which should be in bold capital letters and no more than six words long. Keep it catchy and straight to the point. It must show the reader exactly what your press release is about. Directly beneath is the dateline, which should include the name of your town/city and county, followed by the due date of the release.
The body of the press release must be typed with double spacing, and written in third person. Short sentences are preferable, without the addition of fancy words and exclamation marks. NEVER use 'I' or 'we' unless it is part of a quote. The leading paragraph should contain approximately 100 words and give the reader all the facts, as this might be the only part of your press release that is read. Tell them WHAT you are announcing, WHEN and WHERE it will happen, WHO you are, and WHY the event is happening. Follow this with three or four further paragraphs that add depth to the finer details of the introduction. Make sure to put the details in descending order of interest, just in case your press release is cut short. It is effective to include a quotation in either the third or fourth paragraph, which will add an element of human touch. Use punctuation marks around the quote, and correctly name its relation.
Concluding the Press Release
The very last paragraph of a press release is known as a 'boilerplate'. This area provides the reader with a couple of sentences about your company and its product or service. Include your website URL, and link to similar articles that you may have previously published, if possible. The boilerplate should be placed directly above the end hash tags.
To conclude the press release, use three hash tags in the centre of the page, beneath the final paragraph (the boilerplate).
Below the end hash tags, add several lines giving the reader a chance to find out further information. As an example: For more information about this story, or to arrange a meeting with (name of sender), please contact (name of contact) on (contact's telephone number) or e-mail (contact's e-mail address). Include your company's address and website URL at the bottom of every press release.
Finally, and most importantly, give your press release a check over before you send it. Print it out and read it through, rather than rely on the spell-checker to complete this important step. Ask someone else to read it through, just in case you miss an error. A press release containing many grammatical mistakes can make you and your company appear unprofessional.
For further reading our interview with 15 public relations companies would be a great read.
You may also want to look at our Ten common mistakes when writing a press release.