Why is a Press Release Still Important?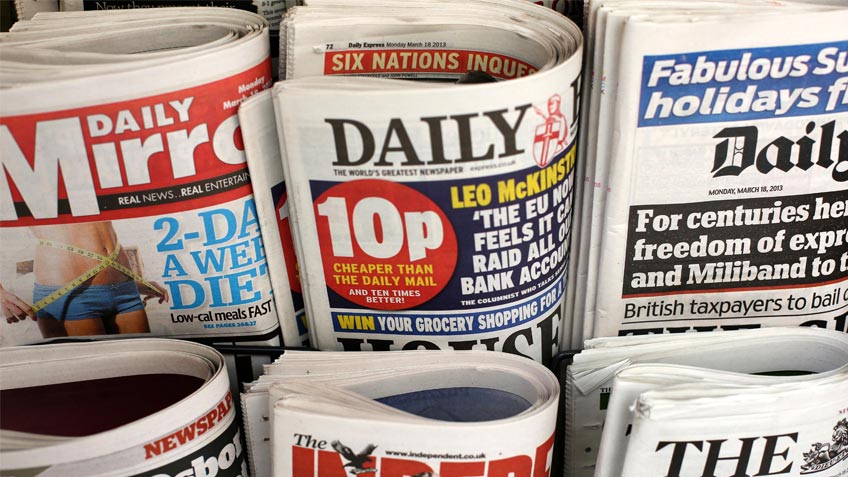 As a business, the positive reflection of your brand is paramount to building brand awareness amongst your competitors and customers. This can be achieved through a range of techniques, with search visibility one of the most prominent.
As a rule, search engines thrive off quality, organic, and fresh content. Since our end goal is to positively affect SERPS, it is crucial you understand and respect this.
With that in mind, an effective way to satisfy search engines is to push your business interests through legitimised content delivery systems, like the increasingly popular press release distribution services.
The Approach
News is an ever-changing variable that dominates the way customers act, react, interpret, and perceive both trends and brands. This knowledge, coupled with the influence of the Internet and social media, has both intensified and strengthened the power of selling through technology devices that inform us of when, where, and how.
With news having such a vast, versatile, and timeless reach, it is the ideal medium through which we can attain our unique and informative, SEO optimised, and persuasive marketing campaign.
With an array of businesses pushing new products and offers, partnerships, events and exhibitions, sales and growth figures, and charity work each day, there are ample opportunities to promote company specific news and content releases. Pick a piece that you think is newsworthy, and that your customers would willingly read. When you feel confident, run the piece.
The processes by which PR is now distributed has grown and changed dramatically since the days of Ivy Lee, but its need has never been more prevalent. Without such a technique, marketing is similar to hell in a hand basket. Why is this? Well, a press release is a piece of written or recorded news that is sent out to the media. The purpose of this is to announce company specific news that the public may find interesting. This method ties in perfectly with our approach above. Without it, we have an unstructured piece of text for which we have no designated distribution, aims, or direction.
The Copy
Having a noble PR idea is one part of the battle. Being able to apply and effectively convey that idea, both for human consumption, as well as search engines, is nothing short of an art.
When writing your copy, it must be plain, to the point, and concise—in approximately 300 words. However, the skill lies in creating an interesting piece that uses relevant phrases and keywords that not only portray the story and sound natural to the reader, but also push the right buttons within the search engines so that you are considered relevant. If you over optimise the copy, you run the risk of being de-ranked on page ranking, under optimised, with the campaign possibly unnoticed.
If you are not a creative writer who can relate with, and tie in SEO rich content when writing copy, it is advisable to hire a freelance copywriter or copy house. If you decide to go-it-alone and write your own copy, "under optimisation" is preferable as the negative repercussions (if any) are far less. If you are not at all versed in creative writing, a press release writing service may be a worthwhile investment.
The Social Influence
Even after writing a perfect press release, it is still not enough to guarantee its delivery within the media. To maximise and efficiently distribute the release, the technologies of that period must be heavily utilised.
In this case, the technologies currently controlling our lives are "digital" and "user-centric". For example, Twitter, Facebook, Youtube, and Pinterest dominate user interaction in their own distinctive way, but most importantly, they are services used directly by your potential customers.
With today's PR, social media must be included in your distribution process.
The Distribution
There are three options with distribution. Go it alone, employ a PR Agency, or use a specialised PR distribution network.
The advantage of going it alone is to save on costs. However, be prepared to put in many hours researching, contacting, chasing, and then following up with journalists and media contacts. It may also be tricky to make contact with the "right" person or editor. In some cases, you may be passed along until you hit a dead end, which can be both time wasting and deflating. In short, if your budget is non-existent, you have ample time, resources, and patience; this approach may prove fruitful, although the total time spent may indirectly cause a greater loss. Before you venture it alone, first weigh up the true costs.
A second alternative is to hire a PR agency. Gaining a third party perspective is immense for a campaign or press release. In addition, the varied levels of experience from a professional company can offer direction. PR agencies look at the bigger picture and help shape your marketing over a wider scale. However, this does come at a higher cost, which often includes per campaign or contractual charges. A "superficial analysis" of the problem is another method represented by an agency. At first, it sounds like a great package and exactly what your business needs to grow, but the results or approach ends up showing far less credible results. This can hurt smaller businesses, as a large investment in a PR agency may not prove as fruitful as first anticipated.
The final distribution approach to consider is specialised PR distribution. Compared to the approaches detailed above, PR distribution networks act as the intermediary in between "do it yourself" and "PR Agency" campaign methods.
Most businesses, both small and large, have no problem hiring a freelance copywriter (as it can be affordable through negotiation), or using their in house team to write their PR. In essence, it means they are over paying a PR agency for work and services they require, as they do not require an end-to-end service.
Most businesses struggle and require help with the distribution process itself. This means finding relevant media contacts, approaching journalists, liaising with contacts, and effectively securing press contacts.
This is exactly what a press release distribution service like Pressat focuses on. By concentrating on the distribution, this service offers competitive rates and services that can be purchased as and when required, without the usual contractual overheads built in with agencies. What's more, because the sole purpose of this service is to work with the media, build contacts, and manage news stories, they have up-to-date links and contacts within the media industry. This increases the likelihood that your story will be picked up for coverage by the relevant persons or department.
Services included in the package covers SEO and social media specific features. This is a great opportunity to benefit from the social influence of others, besides your own, as you gain coverage on the distributors social channels, whilst also having the opportunity to promote it through your website.
What is most important about investing in a PR distribution services is that you pay only for the distribution, which makes it a useful option for smaller businesses, or those who want to promote their business without the tie in of a contract.
The Summary
In some way, shape, or form, press releases exist with an aim to supplement and highlight business news. Whatever your budget, skill set, or company size, getting your business activities and news in front of your customers is crucial to business success. Press release distribution is one of the most cost effective ways in which to do this. Although the methodology and approaches of PR distribution may grow and evolve, the underlying message and purpose will always remain.