Take the Pressat tour
Feature Rich Newsrooms
A customisable hub for your latest news.
Custom design: Personalise your newsroom to match your companies branding.
Newsroom: A unique subdomain on the Pressat website that is dedicated to your companies news (e.g. https://news.pressat.co.uk)
Sociable: Connect your newsroom with your companies social media accounts to engage with the media.
Connect: Journalists can subscribe to your latest news in realtime with a dedicated RSS feed: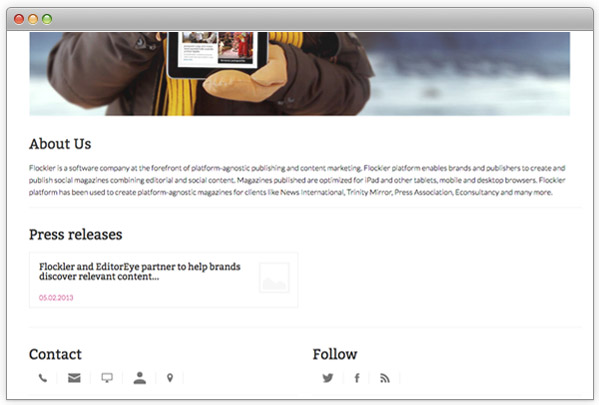 ---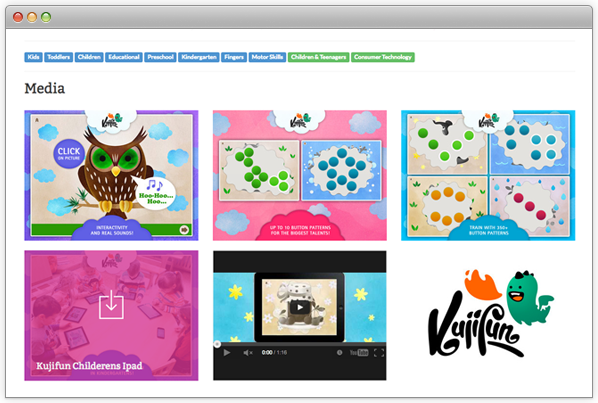 Embeddable Media
Create engaging media rich press releases.
Images: Share high resolution graphics through your press release, ready for bulk download in a handy compressed format.
Videos: Engage with your visitors through embeddable video. We support a range of hosts including Youtube, Viddler and Vimeo.
Documents: Attach complimentary documents to your press release e.g .doc .pdf .docx, ppt, pptx, xls & xlsx.
---
Powerful Dashboard
The Pressat dashboard serves as a secure online portal where press releases can be created, formatted and submitted effortlessly. The cross-platform dashboard can also be accessed through a range of devices including mobile, tablet and desktop.
Simple: Manage and create your companies press releases step by step with our simple and easy to use dashboard.
Secure: Press releases and payments are securely processed with SSL through your personal account.
Social: Use the post-submission tools to further share and distribute your release.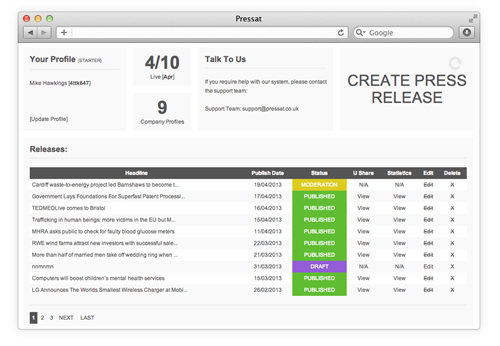 ---
Testimonials
Pressat secured our business prime coverage in 5 out of the 6 top magazines in our industry which gave us a 1200% ROI.
Tim Howzer, Media Food Group
By far the best PR service I have used in my career. Great results with unparalleled support.
Phil Monk, Falcon PR
As a small business running our own PR campaigns Pressat has been by the most effective and responsive service we have tried. Thank you!
Annie Medows, Bitcoin Hash