London's black cabs are being used as funeral cars as the Covid-19 death toll continues to rise
---
---
London's licensed taxi trade have stepped in to help bereaved families
Drivers from the licensed taxi trade have stepped in to help bereaved families to comply with the strict social-distancing rules imposed on undertakers during the lockdown.
In its latest guidance, the National Association of Funeral Directors states that "limousines should only be used if there is no alternative option", and some funeral firms have withdrawn them from use because of the risk of Covid-19 infection inside vehicles.
The new rules almost wrecked Olivia Pope's plans for the funeral of her mother Anne Pauline Pope, an 80-year-old with dementia who died on 13 March.
With a minimal service planned for last week, Oliva was informed only the day before the ceremony that her chosen undertakers could no longer provide cars. She had no way to transport the few close relatives and the family dog, Olly, from their home in Palmers Green, north London, to St Pancras and Islington Cemetery.
Olivia tried unsuccessfully to find transport from alternative funeral directors, then in desperation started sounding out taxi companies. She contacted Noir Taxi, a consortium of black cab drivers which recently began waging war on coronavirus in the capital by implementing an eight-stage sanitisation process in vehicles before every ride.

The company's co-founder, Peter Schive, a licensed black cab driver for 18 years, said: "When Olivia called, I could immediately sense from the tone of her voice that she was very close to breaking point. I comforted her and told her not to worry because everything would be OK, even if it meant I had to jump into my own cab and take mourners and the family dog to the cemetery myself."
Schive's business partner and co-founder Patrick Granger was assigned the very sensitive booking. He arrived ahead of time the next day, respectfully dressed in a suit, white shirt and black tie. His black London taxi was highly polished and anti-bacterially cleaned, ready to take the family to the cemetery.
Schive commented: "We've now had a number of enquires regarding black cabs being used to transport bereaved families, so we've launched a new sanitised taxi service designed to respectfully transport mourners for a flat rate".
Olivia, a former journalist who gave up work to care for her mother, said: "Noir Taxi went above and beyond the call of duty. The vehicle was spotlessly clean, the driver was impeccably dressed and I was so relieved that I found them and didn't go with anyone else."
As the pandemic sweeps across the country, Noir Taxi has also been helping to transport NHS staff, self isolators who need 'Click and Collect' services, cancer patients with low immune systems and other people including key workers requiring a sanitised taxi for essential travel.
The company's new safety measures include having drivers sanitise their hands, vehicle handles, card payment machines and disinfecting the passenger compartment before each ride, which drivers do outside the pickup address.
Unlike most private-hire cars (mini cabs) and Uber vehicles, London taxis offer the added protection of privacy glass separating drivers from passengers, which helps to minimise airborne contact and reduce the risk of coronavirus being passed on.
If you intend travelling to London in the coming days/weeks/months, or if you are a key worker requiring fully sanitised taxi transport to and from your place of work(e.g. hospitals/GP surgeries/schools), or if you've sadly been bereaved and require respectful taxi transportation, please visit www.noirtaxi.com or download the app from the App Store or Google Play
Press release distributed by Pressat on behalf of Noir Taxi Limited, on Monday 13 April, 2020. For more information subscribe and follow https://pressat.co.uk/
---
Covid
19
Covid-19
Funeral Cab
Taxi
London Taxi
Key Worker
Transport
Funeral
Cab
Black
Safe
Sanitised
Funeral Taxi
Clean
Self
Isolate
Business & Finance
Coronavirus (COVID-19)
Government
Health
Media & Marketing
Medical & Pharmaceutical
Opinion Article
Public Sector & Legal
Transport & Logistics
Travel & Tourism
Published By
---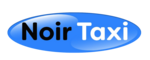 Noir Taxi Limited
---
+44 7977 433 304
peter@noirtaxi.com
https://www.noirtaxi.com
---
+44 7403 939019
---
Visit Newsroom
---
You just read:
London's black cabs are being used as funeral cars as the Covid-19 death toll continues to rise