​Generis announces integration with Box to deliver CARA's high performing capabilities on top of the Box content management platform
---
---
By combining Generis' market leading CARA user interface functionality with the Box platform, customers will realize significant benefits
Generis Knowledge Management Inc. today announced their partnership with Box, a leader in Cloud content management, to bring the features and functionality of CARA, Generis' unique user interface, to content stored in Box.
By combining Generis' market leading CARA functionality with the Box platform, customers will realize significant benefits including a fully compliant application for regulated content. Both companies believe that this is an important step in offering a market leading content management solution based on the underlying strategy of using a family of applications that work seamlessly together. The primary target market for this combined offering is Life Sciences but the Box/Generis value proposition is applicable to any industry facing significant regulatory requirements.
"Box Cloud Content Management Platform is widely adopted within the Life Sciences industry and offers customers a unified platform to manage both regulated and non-regulated content management", said Riju Khetarpal, Managing Director of Life Sciences, "We are delighted to have CARA join our fast growing ecosystem of industry specific integrations that furthers our customer's objectives of digital transformation"
Of particular relevance for Life Science organizations, CARA's user interface, configuration capabilities and deep functionality together with the GxP cloud and data privacy expertise of Box will result in an application that is 21 CFR Part 11 and GxP compliant, as well as delivering an end to end Regulatory Information Management (RIM) solution.
"There is an increasing demand from our clients to expertly manage content using the features and functionality of CARA within a high performing compliant cloud platform, " commented James Kelleher, Generis CEO. "Our integration with Box allows information to flow seamlessly through the business process, assuring customers of an efficient, compliant and user friendly way to manage their content".
CARA is a highly configurable, cost-effective and flexible user interface which delivers both a high degree of ergonomic and functional advantages, including a suite of Life Sciences solution bundles that can be immediately deployed for specific use cases, including Regulatory Submissions and eCTD, Electronic Trial Master Files, Quality Management, Pharmacovigilance, IDMP and more.
Box enables Life Sciences customers to create, manage, collaborate and distribute regulated and non-regulated content in Box as they work cross-functionally within their organization or with external business partners that are critical to the processes of clinical development, regulatory affairs, and manufacturing while adhering to regulatory and security standards including GxP, 21CFR, Part 11, Annex11, HIPAA, GDPR among others.
About Generis Knowledge Management, Inc.
Generis has been providing leading-edge software for content management systems since 1997. The company is headquartered in Sarasota, FL, and has its principal development centres in Europe. With over 360,000 CARA users, CARA is the content services solution of choice for companies worldwide, from Federal Government, through Life Sciences and Engineering to Media, Publishing and Finance.
For more information visit: http://generiscorp.com
Press release distributed by Pressat on behalf of Generis Knowledge Management Inc, on Wednesday 29 August, 2018. For more information subscribe and follow https://pressat.co.uk/
---
Generis
CARA
Box
Life Science
Firstdoc
Documentum d2
Veeva
Business & Finance
Computing & Telecoms
Government
Manufacturing, Engineering & Energy
Media & Marketing
Medical & Pharmaceutical
Transport & Logistics
Published By
---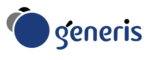 Generis Knowledge Management Inc
---
+1-877-244-2022
info@generiscorp.com
http://www.generiscorp.com
---
marketing@generiscorp.com
---
Visit Newsroom
---
Media
No media attached. Please contact Generis Knowledge Management Inc for more information.
---
You just read:
​Generis announces integration with Box to deliver CARA's high performing capabilities on top of the Box content management platform