Generis partners with Infosys to bring CARA solution to Infosys Regulatory Information Management Platform implemented for AstraZeneca
---
---
Infosys has rolled out Generis's CARA product in its Regulatory Information Management cloud offering to AstraZeneca
Generis Knowledge Management today announced a partnership with Infosys, a global leader in consulting, technology and next-generation services to deliver next generation compliance and quality management solutions for its customers in the healthcare and life sciences verticals. Under the partnership, Infosys has rolled out Generis CARA product suite as part of its Cloud based Regulatory Information Management offering for the pharmaceutical industry currently implemented as a hosted solution for AstraZeneca.
Regulatory Information Management is a business critical and core requirement for pharmaceutical companies. Timely and accurate submission of information to health regulatory authorities is critical in maintaining licenses for pharmaceutical products. Infosys' Regulatory Information Management platform, either in the cloud or hosted, uniquely provides an end to end capability to manage regulatory requirements across the product lifecycle. The platform is based on best in breed products, tools, technologies and services engineered by Infosys which enables emerging business models such as externalization, centralised regulatory submission service delivery, automation and seamless collaboration and information exchange with partners.
Faced with the prospect of a significant increase in submission volumes, Infosys partnered with AstraZeneca to conduct a joint, market study of next generation content management solutions, with the objective of ensuring that the platform evolution and technical roadmap would be able to deliver enhanced usability and user productivity to meet these additional demands.
Following extensive market assessment covering leading content management tools and platforms, the CARA product from Generis was selected based upon its key document management capabilities and functional enhancements, packaged in an easy to use interface, which were proven to assist in reducing the time and steps required by users to perform key workflows. Furthermore, CARA was proven to be highly configurable; enabling delivery of new features in record time.
The solution was delivered collaboratively between AstraZeneca, Infosys and Generis on time without any impact to the submission pipeline. Furthermore, AstraZeneca' business and IS involvement during the implementation helped to ensure the end result was in line with business needs and expectations. To date, user feedback has been remarkable with almost 90% of the users rating the experience and concomitant productivity gains as significant to very significant.
Subhro Mallik, Senior Vice President & Head of Life Sciences, Infosys, said, "Infosys has partnered with Generis to enhance its end-to-end Regulatory Information Management platform and to provide AstraZeneca with the agility required to bring its future drugs to market. Through this partnership we enable a rich user interface that provides users with simplified yet powerful processes that helps drive efficiencies for these complex and compliant processes. Success of this marquee initiative was laid on strong foundation of partnership between AstraZeneca, Generis and Infosys."
"All projects set out with the aim of a smooth collaboration between multiple vendor's teams," said James Kelleher, CEO of Generis. "In practice, this rarely happens, and that was why this project was not only so successful but also so enjoyable for participants – because this smooth collaboration actually happened between the Generis and Infosys teams. It was enabled to a significant degree by a dedicated and knowledgeable team from AstraZeneca, who took a refreshingly pragmatic view of scope and decisions - this was essential to the whole thing working."
About Generis
Generis is a leader in content and information management systems, specializing in proven solutions for regulated industries. Our mission is to provide industry-defining implementations that are fast and intuitive in order to bring our customers an enjoyable and efficient experience that allows them to focus on their work. Generis offers unprecedented care and attention by listening and responding to our customers, and innovatively driving the future of information management.
About Infosys
Infosys is a global leader in technology services and consulting. We enable clients in 45 countries to create and execute strategies for their digital transformation. From engineering to application development, knowledge management and business process management, we help our clients find the right problems to solve, and to solve these effectively. Our team of 198,000+ innovators, across the globe, is differentiated by the imagination, knowledge and experience, across industries and technologies that we bring to every project we undertake.
Press release distributed by Pressat on behalf of Generis Knowledge Management Inc, on Tuesday 4 September, 2018. For more information subscribe and follow https://pressat.co.uk/
---
Generis
Cara
Documentum
Life Science
Infosys
Astrazeneca
Firstdoc
Documentum d2
Veeva
Business & Finance
Computing & Telecoms
Medical & Pharmaceutical
Published By
---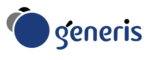 Generis Knowledge Management Inc
---
+1-877-244-2022
info@generiscorp.com
http://www.generiscorp.com
---
marketing@generiscorp.com
---
Visit Newsroom
---
Media
No media attached. Please contact Generis Knowledge Management Inc for more information.
---
You just read:
Generis partners with Infosys to bring CARA solution to Infosys Regulatory Information Management Platform implemented for AstraZeneca