Senna 360 App Launches World First Augmented Reality F1 Car for Monaco GP
---
---
Ayrton Senna won the Monaco Grand Prix a record six times. The Senna 360 app now features world's first Formula 1 car in augmented reality.
21 May 2019 - São Paulo, Brazil: In advance of this weekend's 2019 Monaco Grand Prix, Instituto Ayrton Senna announced the launch of the world's first augmented reality Formula 1 car through the Senna 360 app. The cutting edge feature celebrates that Ayrton Senna won the Monaco Grand Prix more times than any other driver, with six victories, winning five races consecutively between 1989 and 1993. The app also enables fans to share selfies wearing Senna's famous helmet and compete in a mini-game world championship.

. Senna 360 the official Ayrton Senna mobile app, now enables fans to place Senna's famous racing cars in their own garages via Augmented Reality. Fans can also compete in a world championship with other fans through the Senna 360 app mini game, which features the helmets of Senna rivals such as Alain Prost and Michael Schumacher.

the launch of the Senna 360 mobile apps for iOS, Android and web experience. The Senna 360 mobile apps and web experience offer Ayrton Senna fans a virtual museum and interactive experience of the racing career of Ayrton Senna. The Senna 360 app allows Ayrton Senna and Formula 1 fans to experience one of the greatest ever racing careers in 3D, augmented reality and virtual reality
Senna 360 App download: https://download.senna360.org/
Senna 360 Web experience: https://www.senna360.org/
In continuation of the 25th anniversary tributes, Instituto Ayrton Senna partnered with Swiss virtual museum laboratory Spin Lab to produce Senna 360. Viral features of the app give fans the ability to project a virtual race car of Ayrton Senna's wherever they are and to walk around and inspect the vehicle. Through Senna 360 its possible to wear Ayrton Senna's famous racing helmets and cap in augmented reality and share a selfie. Each Senna car, its technical features, specifications, engine sounds and race results are available. Proceeds will support the charitable activities of Instituto Ayrton Senna. The Senna 360 project was possible thanks support from Formula 1, McLaren F1, Williams F1 and Lotus Classic Cars.
2019 marks a special anniversary for Instituto Ayrton Senna, as it celebrates Ayrton Senna's racing career, 25 years after the Formula 1 legends tragic accident at Imola in 1994. Instituto Ayrton Senna was established in Brazil in 1994 as a charitable foundation and since then, it helped over 23 million children and youngster in Brazil. Fans using Senna 360 can experience Ayrton Senna's first five racing cars free of charge. To get full access to the app, fans can become a Bronze supporter of Instituto Ayrton Senna from US$1.49 /year. The app may be downloaded via the Apple AppStore or Google PlayStore, or experienced via the web.
Bianca Senna, Director of Branding at Instituto Ayrton Senna said
"Seeing Ayrton's story being told through a virtual museum is truly incredible. Modern technology allows us to experience Ayrton's story in an unprecedented way, without any limits. We're sure fans will love this innovation and also contribute to the Institute."
Alexander Hartman, Executive Director of Spin Lab said:
"We are delighted to work with Instituto Ayrton Senna to develop the Senna 360 virtual museum as a celebration of Ayrton Senna's racing career. Senna 360 delivers an unprecedented immersive experience for Ayrton Senna fans that brings back the best memories and moments from one of the greatest drivers of all time."
Media Contacts & Further information:
Instituto Ayrton Senna:
Ana Paula Souza
Email: asouza@ias.org.br
Spin Lab AG
Alexander Hartman
Email: media@senna360.org
About the Ayrton Senna Institute
For more than 20 years, the Ayrton Senna Institute has contributed to increase opportunities for children and young people through education. Our mission is to develop the human being as a whole, preparing them to life in the 21st century in all its dimensions. Driven by the wishes of three-time F1 champion Ayrton Senna to build a better Brazil, we work in partnership with public officials, teachers, researchers and other institutions to create evidence-based policies and educational practices. We believe in permanent innovation and constant investigation of new breakthroughs in order to answer the challenges of an ever-changing world.
Starting with the main challenges identified by the managers and teachers with whom we work on a daily basis, we create, organize and validate the necessary knowledge to the advancement of quality in education, in a joint effort with the public education networks. All the knowledge we create is shared with other actors through initiatives aimed at qualification, diffusion, technical collaboration and the transfer of technology.
Our actions are funded through donations, licensing fees and partnerships with the private sector. Taking into account initiatives geared towards both Elementary and High School students, we are present in 16 states and approximately 600 cities, supporting the qualification of around 45 thousand professionals every year and helping the education of more than 1.5 million students annually.
www.institutoayrtonsenna.org.br
About Spin Lab AG
Spin Lab's mission is to be the world's leading cultural history virtualization laboratory, developing immersive interactive experiences for major personalities and brands. Spin Lab is the premiere provider of 3D, virtual reality and augmented reality to the motorsport industry
Press release distributed by Pressat on behalf of Instituto Ayrton Senna, on Monday 20 May, 2019. For more information subscribe and follow https://pressat.co.uk/
---
Formula 1
Formula One
Monaco Grand Prix
Monaco
Senna
Ayrton Senna
Senna 360
Instituto Ayrton Senna
Senna App
Ayrton Senna App
Senna 360
Business & Finance
Charities & non-profits
Consumer Technology
Entertainment & Arts
Media & Marketing
Men's Interest
Motoring
Sport
Published By
---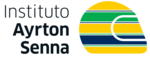 Instituto Ayrton Senna
---
+41768281591
alex@senna360.org
https://www.ayrtonsenna.com.br/
---
Visit Newsroom
---
You just read:
Senna 360 App Launches World First Augmented Reality F1 Car for Monaco GP