DeepAR - a new self-serve platform and set of tools for anyone who wants to add AR to their apps or website
---
---
DeepAR is a new, easy to use AR SDK platform launched that helps developers and 3D artists create and develop apps and websites with custom Face AR fi
DeepAR is a new, easy to use AR SDK platform launched that helps developers and 3D artists create and develop apps and websites with custom Face AR filters and other advanced effects like live video segmentation on their own.
[London, UK]: DeepAR today announced the DeepAR SDK Platform, a super simple and powerful way for any developer to add FaceAR to any app or website. The DeepAR SDK is a platform and set of tools that helps developers and 3D artists create and develop apps and websites with custom AR filters.
The DeepAR SDK is already used by around 60 million users each month - embedded in top AR apps and websites. The arrival of the the new platform, however, now allows any developer to visit https://developer.deepar.ai, create an account and get started within minutes. It's as simple to use as Amazon Web Services.
The DeepAR SDK Platform offers a new way for brands to leverage the power of Face AR for web AR advertising, point of sale interaction and opens the doors for a new generation of marketing and e-commerce apps.
"We have made the new DeepAR SDK Platform as simple to use as possible - it's designed by developers and designers, for developers and designers. Combined with the DeepAR Studio, you can create FaceAR effects and masks in a matter of hours. Unlike Snapchat and SparkAR you can embed FaceAR effects in your own app or website," says George Berkowski, Co-founder of DeepAR.
"DeepAR is a platform where developers and 3D artists can keep their creative autonomy while working with all the tools they may need to create amazing face tracking AR apps. We built it because we needed it, and there was nothing like it at the time. Now, we want to put it out there. If we can spark some creativity and enable people to create something they weren't able to create before - mission accomplished" says Luka Mijatovic, head developer at DeepAR.
Some of the main features:
Face filters - Snapchat like premium filters
Beauty/Makeup - real-time makeup try-on
Special FX - special effects and video filters
Background replacement - leveraging deep learning for real-time background removal
Hair coloring - dynamically change hair color in videos
Emotion detection - 7 core emotions detection in real-time
Natural image tracking - adding AR content to any image
The new DeepAR SDK platform is available now and on March 6, 2020 it is rolling out on Product Hunt. Anyone who registers through there gets a 50% discount for the first 3 months of subscription.
For more information, visit
Press release distributed by Pressat on behalf of DeepAR.ai, on Friday 6 March, 2020. For more information subscribe and follow https://pressat.co.uk/
---
Augmented Reality
AR
VR
SDK
Platform
Face Filter
Face Mask
SparkAR
Facebook
Snapchat
Computing & Telecoms
Consumer Technology
Published By
---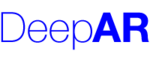 DeepAR.ai
---
+447795104071
gb@deepar.ai
https://deepar.ai
---
Visit Newsroom
---
You just read:
DeepAR - a new self-serve platform and set of tools for anyone who wants to add AR to their apps or website