Abass Dodoo and his band One-Drum Rhythms revive the Golden Age of live music
---
---
"It's a drum duet. It's what I do with Abass all the time" - Ginger Baker (2014)
As Ginger Baker explained, "Abass Dodoo's rich hand percussion adds an extra depth to African grooves" Abass Dodoo and his band One-Drum Rhythms bring highlife as never heard before.
After touring worldwide with Ginger Baker, Pee Wee Ellis and Alex Dankworth for almost 13yrs, Abass and his new band One-Drum Rhythms delights his fans with hypnotising African percussion. Combined with his wicked sense of humour, he leaves you breathless and gasping with excitement, taking you back to the golden age of live music.
From the first Thursday of May 2022, within the intimate surroundings of Folklore, Hoxton, London, Abass Dodoo get up-close and personal, launching his eclectic jazz fusion repertoire, Ghanaian afrobeat funk. Starting with easy listening songs and finishing with foot-stomping dance floor fillers, you wonder how it's all over after almost two hours of heart-throbbing beats.
Occasionally through his charity One-Drum Foundation supporting the next generation of exciting jazz-funk talent, Abass invites up-coming musicians and bands to showcase their music before he begins his set. Because it's unannounced, it's always a surprise, just like it used to be in the golden age of live music.
See his complete list of upcoming performances and workshops: https://bnds.us/5kw37u
Press release distributed by Pressat on behalf of One-Drum Foundation, on Monday 11 April, 2022. For more information subscribe and follow https://pressat.co.uk/
---
Highlife
Jazz
Funk
Afrobeat
Ginger Baker
Abass Dodoo
One Drum Rhythms
Folklore
London
Entertainment & Arts
Opinion Article
Published By
---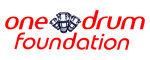 ---
Visit Newsroom
---
You just read:
Abass Dodoo and his band One-Drum Rhythms revive the Golden Age of live music